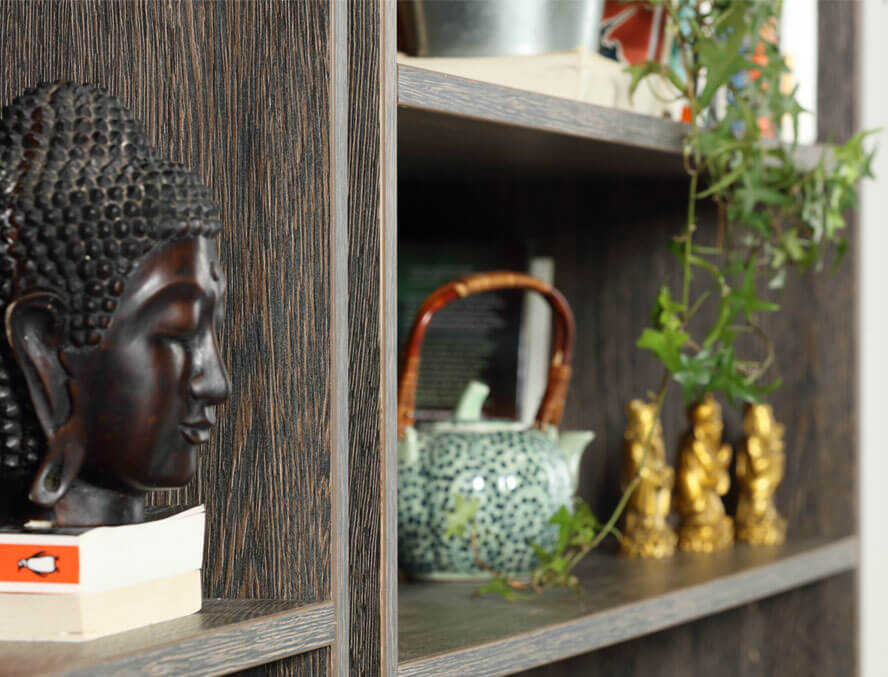 Let's get started
With Koobs you can create exactly what you need in a design you love - so you need never settle for not-quite-right when it comes to size, style - or budget! And it couldn't be simpler...
Measure your space
Start by measuring where you want your bookcase to live - make the most of every inch! Don't forget to measure the height and width of your skirting board for a perfect fit against your wall.
Browse our product range
Choose from our wide range of exceptional finishes and look out for our 'Colours of the Month' selection, showcasing some amazing finishes not normally available to retail customers.
Build your bookcase
Simply change the dimensions to what you need and select your preferred options. All our cabinets come with predrilled shelf holes for maximum flexibility in your shelf positioning.
Personalise to your taste
Be inspired by our superb choice of materials, colours, finishes and trims - it's time to get creative! With so many possibilities you can create a bookcase as unique as you are. Please get in touch if you would like to discuss in further detail.